Podcast (mp3): Download (Duration: 29:56 — 20.6MB)
We look back at some of the biggest stories and trends of 2021 including Linux on Mars, gaming, Arm, drama, and NFTs.
2021 Linux year in review
Mars
Linux has made it to Mars [feb]
NASA's Ingenuity helicopter achieves historic powered flight on Mars [apr]
NASA's Mars helicopter makes second flight [apr]
Ingenuity Mars Helicopter Flies Faster, Farther on Third Flight [apr]
"Huge leap" for NASA's Mars helicopter ushers new mission support role [jul]
Mars helicopter has Log4j bug, breaks records all the same [dec]
Gaming
Google closes Stadia's dedicated game studios after less than 2 years [feb]
Google Stadia is celebrating its second birthday with hardware for free or cheap [nov]
Amazon Luna runs on Windows — and yet it's hiring Linux gaming engineers [dec]
Steam Link now available on Linux [mar]
Valve is making a Switch-like portable gaming PC [jun]
Steam Deck [jul]
EAC has come to Linux and BattlEye is inbound [sep]
Valve delays Steam Deck, now starts shipping February 2022 [nov]
Drama
Free Software Foundation urged to free itself of Richard Stallman by hundreds of developers and techies [mar]
FSF Adopts New Governance Framework for Board Members [dec]
Audacity 3.0.0 Released [mar]
Audacity & MuseScore Announcement! [may]
Audacity finds new and exciting ways to annoy contributors with a Contributor License Agreement [jun]
Audacity privacy notice [jul]
Clarification of Privacy Policy [jul]
Freenode IRC staff resign en masse, unhappy about new management [may]
Welcome to Libera Chat [may]
GitHub Copilot is AI pair programming where you, the human, still have to do most of the work [jun]
Vivaldi is the default browser on Manjaro Linux Cinnamon [sep]
Arm
Meet Raspberry Silicon: Raspberry Pi Pico now on sale at $4 [jan]
Arduino To Release Board Based on Raspberry Pi Silicon [jan]
Raspberry Pi Zero 2 W on sale now at $15 [nov]
Pinephone Pro [oct]
How We Ported Linux to the M1 [jan]
M1 Macs booting from NVMe [jan]
GNOME desktop boots on Asahi Linux for Apple M1 [aug]
The End-Of-Year 2021 State Of Linux On Apple's M1 SoC [dec]
Asahi Linux looks forward to exciting 2022 on Apple silicon [dec]
NFTs
Source Code for the WWW Tim Berners-Lee, an NFT [jun]
Signal's founder is trolling with an NFT that'll turn to shit if you buy it [oct]
Jimmy Wales is selling his first Wikipedia edit as an NFT [dec]
Stan Lee's memory defiled [dec]
Brian Eno is not a fan of NFTs [dec]
Existential dread
Happy birthday, Linux: From a bedroom project to billions of devices in 30 years [aug]
Admin
Check out Late Night Linux Extra 37 and Linux After Dark
What's Up With KDE, And How Was It Implemented!
Overview of alternative open source front-ends for popular internet platforms
Linode
Simplify your cloud infrastructure with Linode's Linux virtual machines and develop, deploy, and scale your modern applications faster and more easily. Go to linode.com/latenightlinux and get started with $100 credit.
CBT Nuggets
This episode is sponsored by CBT Nuggets – training for IT professionals or anyone looking to build IT skills. Go to cbtnuggets.com/latenightlinux and sign up for a 7-day free trial.
Entroware
This episode is sponsored by Entroware. They are a UK-based company who sells computers with Ubuntu and Ubuntu MATE preinstalled. They have configurable laptops, desktops and servers to suit a wide range of Linux users. Check them out and don't forget to mention us at checkout if you buy one of their great machines.
See our contact page for ways to get in touch.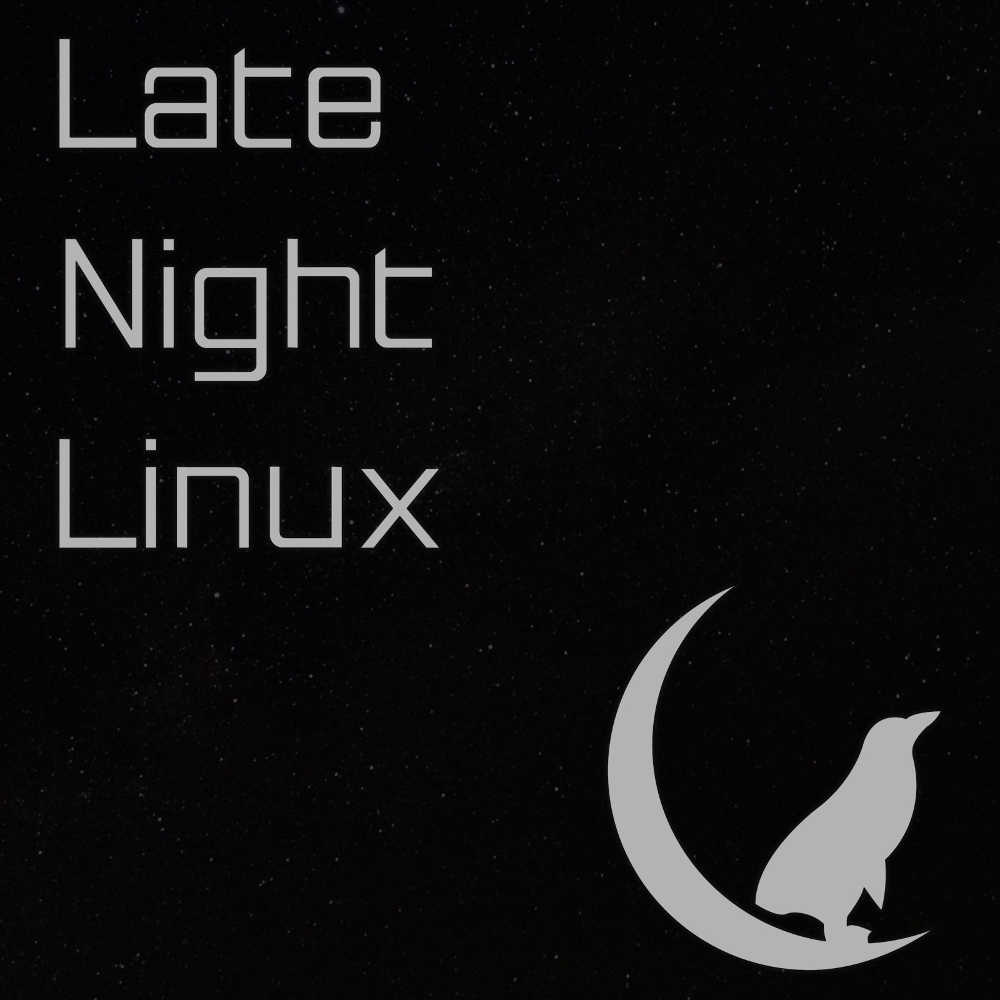 RSS: Subscribe to the RSS feeds here